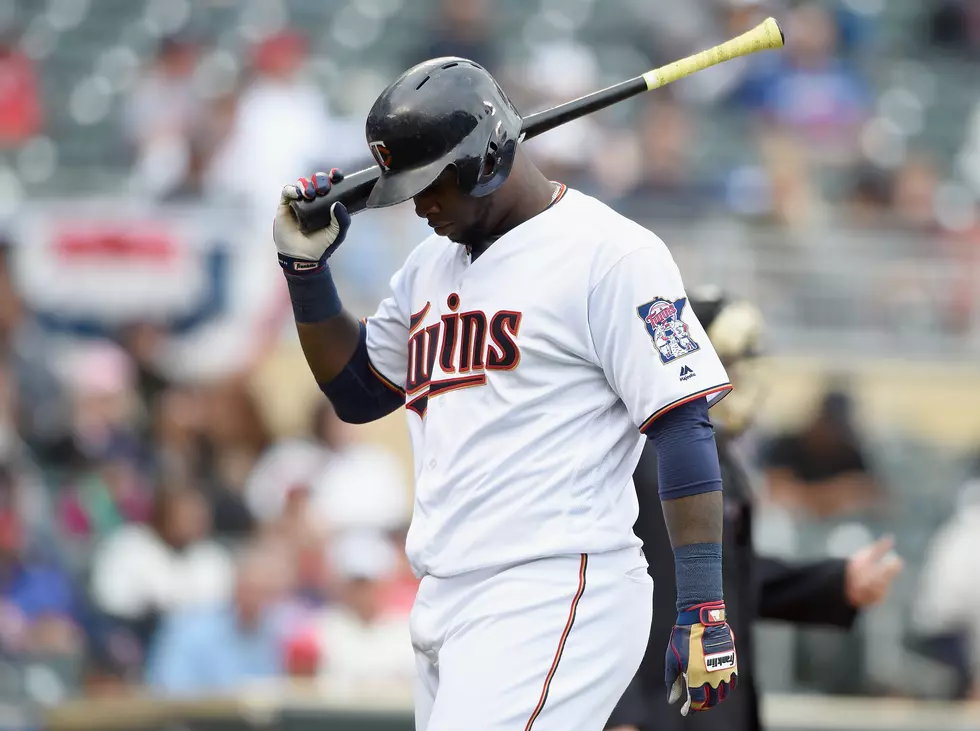 Major League Baseball Makes Ruling on Miguel Sano
Getty Images
NEW YORK (AP) — Minnesota Twins third baseman Miguel Sano will not be suspended by Major League Baseball after being accused of assault.
The commissioner's office said in a statement on Friday "there was insufficient evidence to support a disciplinary determination against Sano, due to conflicting and inconsistent witness accounts and the absence of contemporaneous substantiation."
Sano was accused of assault in December by a photographer who has covered the Twins. She posted on Twitter that the All-Star third baseman forcibly attempted to kiss her following an autograph session at a mall in 2015.
Betsy Bissen tweeted she screamed and resisted Sano until he gave up "after a solid 10 minutes of fighting." Bissen, who has worked for publications including the popular fan blog Twins Daily, said in her tweet she long feared telling her story would cost her access to photograph Twins games.
In 2015, MLB and its players union unveiled a new policy covering domestic violence, sexual assault and child abuse. Commissioner Rob Manfred has the power to levy discipline, with no minimum or maximum penalty, following an investigation.
MLB said its investigation interviews of more than 20 individuals, including Sano and the complainant.
"I want to thank Major League Baseball for conducting a thorough investigation and I'm happy to put this behind me," Sano said in a statement.
"I look forward to focusing on the upcoming season and playing alongside my teammates. I want to thank my family, friends, the players' association, the Minnesota Twins and my fans for their continued support."
Sano is listed by the Twins at 6-foot-4 and 260 pounds, though he's often played at a weight much heavier than that. Sano made the AL All-Star team in 2017, his third major league season. He batted .264 with 28 homers and 77 RBIs despite missing the last six weeks of the season. Sano had a stress reaction in his left shin and had surgery in November.