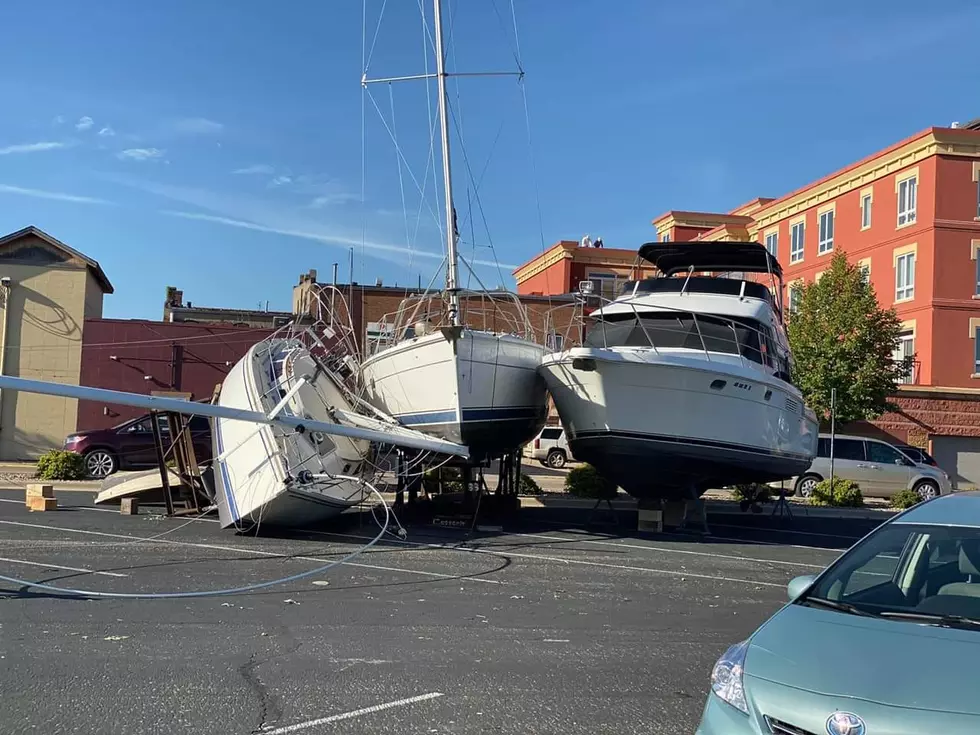 NWS Confirms Tornado Hit Lake City Tuesday Night
photo courtesy National Weather Service (Mitchell Hawkins)
Lake City, MN (KROC-AM News) - The National Weather Service has confirmed a tornado was responsible for the storm damage in Lake City Tuesday night.
A survey team has determined an EF-0 twister with 80 miles per hour moved through downtown Lake City and into the marina around 8 PM. The tornado was on the ground a little over a mile and cut a relatively narrow 35-yard wide path of destruction. Some of the heaviest damage occurred in the mobile home park just north of the marina on the point that juts out into Lake Pepin where some large trees fell onto some of the homes.
Another twister was confirmed in an area west of Eau Claire, Wisconsin. It was a much more powerful EF-3 tornado with 165 miles per hour that caused major damage in and near the town of Wheaton.