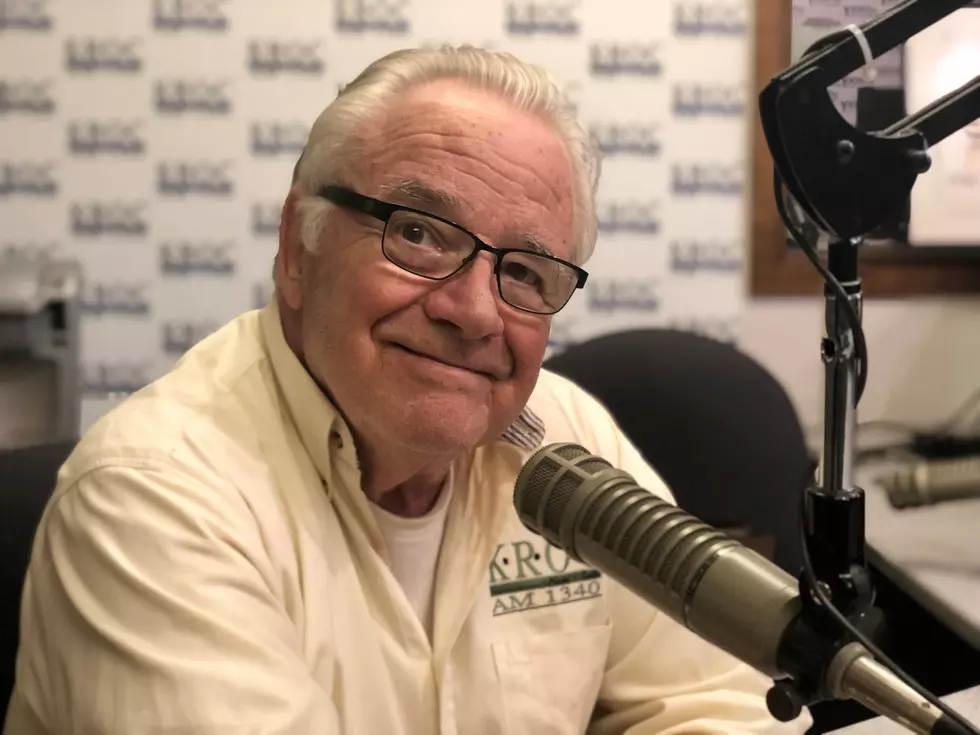 (OPINION) A Critique of Liberal Policies and Their Repurcussions
Tom Ostrom
The opinions expressed in this post belong solely to the author and should not be construed to represent the views of Townsquare Media, News-Talk 1340 KROC-AM and 96.9 FM, or anyone else associated with the organizations.
_____________________________________
Democrat policy decisions at local, state, and federal levels are supported because of the promise of future benefits, but critics find many of them counterproductive and harmful. The voters will decide in coming elections.
The Democrats now control the White House and U.S. Senate, and several state assemblies and governorships. Government spending policies have had mixed results. Steady inflation has reduced the value of the dollar and increased the cost of living for most Americans. Illegal immigration has resulted in "undercutting Americans in the job markets," due to the "2 million illegal immigrants" open borders have allowed entry into the United States, according to Michael Barone, a senior political analyst for the Washington Examiner, and American Enterprise Institute.
Mr. Barone is also the co-author of the classic Almanac of American politics. Public institutions have also allegedly suffered from Democrat liberal control, according to Barone: public school enrollments have suffered from woke policies and attacks on critical parents; lockdowns, masking, and vaccination requirements are the cause, according to Barone. Charter school and home-schooling enrollments have increased because of those policies.
Higher education political correctness has resulted in enrollment decline, Barone concludes, all negatively affected by administrative and professoriate censorship and even "gender identity politics" at all levels of education.
Increasing levels of urban crime have affected workers and facilitated flight from large cities and states. Academic history as taught in higher education generally emphasized what is wrong with America, not the nation's achievements. Ironically, Democrats want more immigrants to come to America, and migrants want to as well, despite the anti-American curricular emphasis.
Powerline's Steve Hayward reinforces the decline of higher education enrollment and the negative impact of anti-American curricular bias in his January column, claiming "the decline of academic history departments, with majors, student enrollments, and the number of history professorships all plummeting over the last 15 years." Mr. Hayward based his conclusions on statistics provided by "John Sailer at the National Association of Scholars," a conservative academic group.
Wokeism, and anti-traditional values are not just corrupting academia. Margaret Flavin's recent Gateway Pundit column found in, of all places, the U.S. Merchant Marine Academy at King's Point, NY, the source of officer training for the merchant fleets, and U.S. Navy and Coast Guard Reserve commissions. Ms. Flavin reported that a painting of Jesus was covered over after complaints about the religious image at a government school.
The background of that came from "Michael Weinstein, President of the "Military Religious Freedom Foundation" in "a letter to Vice Admiral Joanna Nunan (USCG, Ret.), demanding the removal of the painting," demanding that the USMMA, which you command…remove a massive, sectarian painting illustrating the supremacy of Jesus Christ" in Wiley Hall.
Mr. Weinstein continued his tirade to Adm. Nunan: "I don't want to belabor the brutally obvious point that this extremely large painting of Jesus is absolutely antithetical and destructive, as it is currently displayed, to the maintenance of good order, morale, discipline and unit cohesion at USMMA, especially to non-Christians under your command." Columnist Margaret Flavin concluded that "The Academy has since placed a large drape over the painting of Jesus with his arms outstretched over a lifeboat filled with sailors lost at sea." Weinstein did suggest the painting be moved to a chapel. But, in a final act of compromise and resistance, Adm. Nunan responded that the size of the painting makes moving it difficult, but, "I have asked my staff to place a curtain in front of the painting….to block the painting from view, but allow those who wish to view it, the opportunity to do so," concluding, "I have asked the Director of the Merchant Marine Academy Museum to prepare a plaque that explains the history of the painting installed near it."
Listen to Tom each Tuesday and Thursday morning after the 11 AM news as he joins Andy Brownell for Rochester Today on News-Talk 1340 KROC-AM and 96.9 FM.
15 Places in Rochester Where You Can Find Gorgeous Flowers
If you are on the hunt for some flowers, check out these 15 spots in Rochester, Minnesota for roses, bunches of gorgeous tulips or mixes that would look great in a vase or in your flower pots. Some of these spots even sell plants that can help create lasting memories for someone you love.