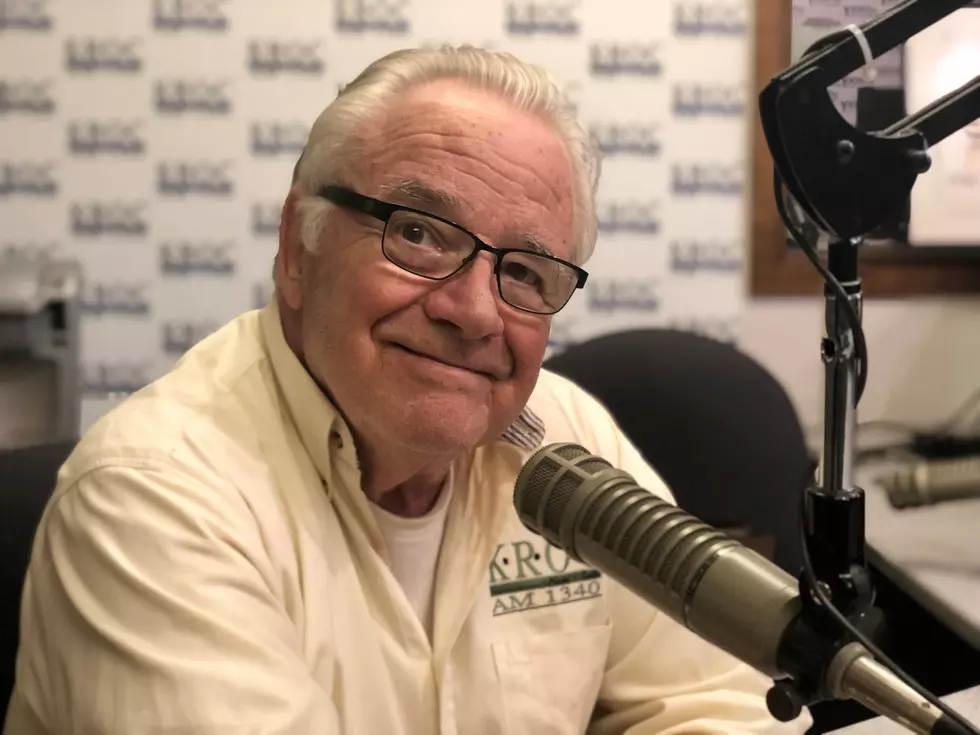 (OPINION) Biden's Blunders and Repercussions at Home and Abroad
Tom Ostrom
The opinions expressed in this post belong solely to the author and should not be construed to represent the views of Townsquare Media, News-Talk 1340 KROC-AM and 96.9 FM, or anyone else associated with the organizations.
__________________________________________
The administration of President Joseph Biden is a few months from the one-year mark. Economic concerns are emerging over Biden and House Speaker Nancy Pelosi and their taxation and spending agenda that some observers think will create destructive debt and inflation that could dislocate the economy and cause job and investment losses.
Biden's cutting petroleum production has cost thousands of jobs, millions of dollars, and ended Trump-era energy independence. Biden's open border policy poses socioeconomic, national security, crime, and public health problems. The influx of Afghan migrants after the collapse of Afghanistan and the exit of the American military adds to the mix of negative repercussions.
The Biden exit left 13 American service personnel dead and thousands of American and Afghans who aided the U.S. mission abandoned to their fate while handing over millions of dollars of U.S. military equipment behind for the use of Afghan Taliban and ISIS terrorists.
Polls have indicated most Americans favor terminating 20 years of costly warfare, but not the way it was done, amid fears of renewed international terrorism. The Taliban has restored its ruthless rule, executing enemies, oppressing women, and hunting down the people who aided the American war effort.
U.S. Joint Chiefs of Staff chairman General Mark Milley, Secretary of Defense Lloyd Austin, along with the CIA and State Department have been blamed for maladministration of the Afghanistan war because, wrote journalist and columnist Daniel Greenfield, their agencies were focused on "diversity, political correctness, and WOKE politics, while Afghanistan fell."
In my view, General Milley is a Deep State, anti-Trump political hack who exceeded his authority by communicating with the China military behind Trump's back, violating his chain of command authority that some say could be a court-martial offense.
In a U.S. Senate hearing on September 28, Milley and Lloyd contradicted Joe Biden, saying they recommended 2500 U.S. troops be left behind to protect the Afghanistan government from a Taliban takeover, which Biden denied. Milley said, nonetheless, he was surprised by the rapidity with which the Taliban gained control of the nation after the U.S. troops withdrew.
Breitbart reporter Hannah Bleau wrote, "More than 100 retired generals and admirals called for the resignations of General Milley and Defense Secretary Austin for their 'negligence in performing their duties involving events surrounding the disastrous withdrawal from Afghanistan." The flag officers added, "Our adversaries (Iran, Russia, China, Pakistan, North Korea, and terrorists around the world) will be emboldened and able to pass into our country through the open border with Mexico." Milley announced in the 28 September Senate hearing he would not resign when that was suggested by Afghanistan combat veteran and Republican Senator Tom Cotton.
Some Biden critics say his handlers should not shield him from reporter questions, which are getting increasingly critical, as Democrats try to change the subject to COVID-19, masks, and vaccinations to deflect public attention from foreign policy issues and the border crisis.
White House press secretary Jen Psaki won't reveal to reporters which alleged advisor counseled the president to pull out all U.S. troops from Afghanistan. New York Post columnists Michael Goodwin and Miranda Devine have chronicled the list of Biden's alleged "lies" and repercussions of the pull-out, deploring "America in retreat." Political pundit Mark Steyn deplores the Afghanistan debacle and the victory over the United States by Middle East terrorists, some of them probably coming to the United States over our open borders, and declared China, our chief adversary, is the beneficiary of America's "super-power meltdown."
Recent polls suggest the Biden, Democrat, and media strategy is not working, as the president's approval ratings have slipped below 50%.
Wow! Check out how Rochester has changed throughout the years in these Google photos.
As we are soaring down Hwy 52, it is hard to imagine what life was like in our town before the Target store was built where it is today. Or the house that you live in now, at one point in town, that wasn't there. In fact, Rochester has grown so fast throughout the years, most of our houses weren't even around 50 years ago! Don't believe me? Look through these photos to get a glimpse of what Rochester was like years ago.