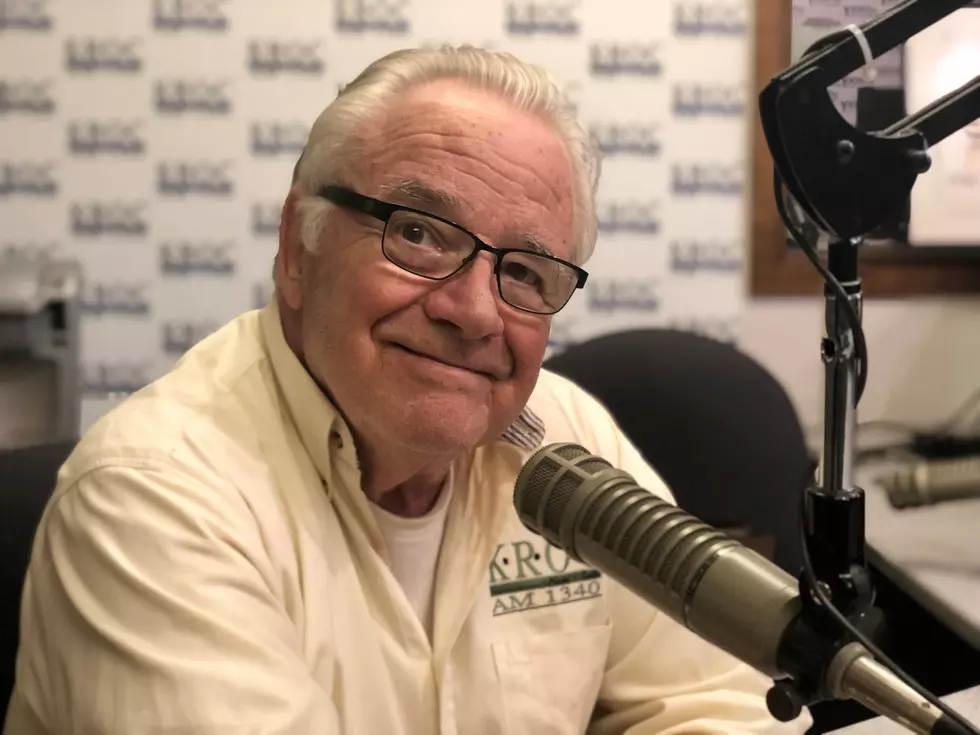 (OPINION) ELECTION 2022: Winners, Losers, Repercussions
Tom Ostrom
The opinions expressed in this post belong solely to the author and should not be construed to represent the views of Townsquare Media, News-Talk 1340 KROC-AM and 96.9 FM, or anyone else associated with the organizations.
_________________________________________
Pollsters, pundits, and the media predicted a "Red (Republican) Tsunami," or "Red Tide." At best, it was a stream or trickle. Among the issues that require more investigation, are the absentee ballot drop-off and run situation which must be abolished in the future. It seems to some that more Republican candidates than Democrats had winning vote totals as TV and radio reported throughout election day and night. Then, vote counting stopped, and the counting of dropbox and mail-in ballots commenced. In most cases, it seemed GOP candidates who were winning initially, got defeated as the mail-in and drop box ball counting continued, as Democrat candidate totals eclipsed their Republican opponents, and media and election officials declared the winners, usually a Democrat. Why aren't top Republican officials more alarmed and investigating the process?
Democrats are good at demonizing and labeling their opponents, hence the term, "Election Denier." If Republicans are ever going to win state and national elections again, they must be strong "election deniers," and initiate reforms that end these "election irregularities." Democrat deniers are accepted by the media, like proposed Democrat House leader, Hakeem Jeffries who denied Trump's 2016 election.
Gateway Pundit columnist Jim Hoft reported suspicious occurrences involving New Hampshire Democrat Senator Maggie Hassan, who carried a vote of 1,100 votes in the tiny town of Columbia with a population of only 695. Local officials admitted the "glitch," but "the number is still being reported in the totals."
Conservative Minnesota radio talk show host and former U.S. representative Jason Lewis said, as reported by Alpha News, that the alleged "candidate quality issue," as suggested by U.S. Senate Republican leader Mitch McConnell, was not the cause of the failure of the predicted "Red Wave." Lewis claimed, "outside money" and the "lack of support" in funding by McConnell, led to Republican candidate defeats, along with "early voting, and mail-in ballots," which Lewis reminds us, was warned about by co-chairs Democrat Jimmy Carter and Republican James Baker, III, in the 2005 report, "Building Confidence in U.S. Elections." Election reform," Lewis concluded, "remains the issue that dare not speak its name."
Adam Laxalt ran for the U.S. Senate in Nevada. His team announced Laxalt led his Democrat opponent, Senator Catherine Cortez Masto by tens of thousands of votes, and she'd need 63% of the remaining votes to defeat Laxalt, who claimed,
"She does not have the amount of votes left to catch us. She would have to win over 63% of the remaining vote.
Gateway Pundit columnist Jim Hoft cited reporter Emerald Robinson as she concluded, "It was strange and disconcerting, to see Laxalt's opponent got exactly 63% of those remaining 84,000 votes two days later, adding, "Democrats have no problem posting unbelievable vote margins in order to win."
Arizona secretary of state, Democrat Katie Hobbs, supervised the election where 30% of Maricopa County voting machines allegedly failed to tabulate votes correctly, so voters were told to drop their ballots in a box that would be counted later. Gateway Pundit reported many Arizona GOP ballots were not counted, and some people were turned away, being told they already voted.
Conservative scholar and historian Victor David Hanson was quoted by Mike La Chance (Gateway Pundit and Real Clear Politics), claiming Covid-19 lockdowns led to early voting and mail-in ballots managed in various and sometimes "dubious" ways, to cast doubt on accurate vote counts, as "America's interior gets redder and the bicoastal corridors bluer."
Powerline's John Hinderaker posted a 14 November column featuring a Rasmussen survey that revealed "most voters think cheating may have influenced this year's elections; voting by mail makes it easier to cheat, and 57% of likely voters believe some elections will be affected by cheating. Forty percent" don't think so; and, "56% think it's important to make sure there is no cheating in elections;" and most Americans "want voter ID."
Republicans better craft responses and policies to ameliorate these issues and allegations before the 2024 election, because as one commentator noted, "the future of the country hangs in the balance."
Listen to Tom each Tuesday and Thursday morning after the 11 AM news as he joins Andy Brownell for Rochester Today on News-Talk 1340 KROC-AM and 96.9 FM.
LOOK: 25 over-the-top Christmas displays from across America
To help get everyone in the mood for the upcoming holiday season,
Stacker
compiled a list of some of the most over-the-top Christmas displays across America.