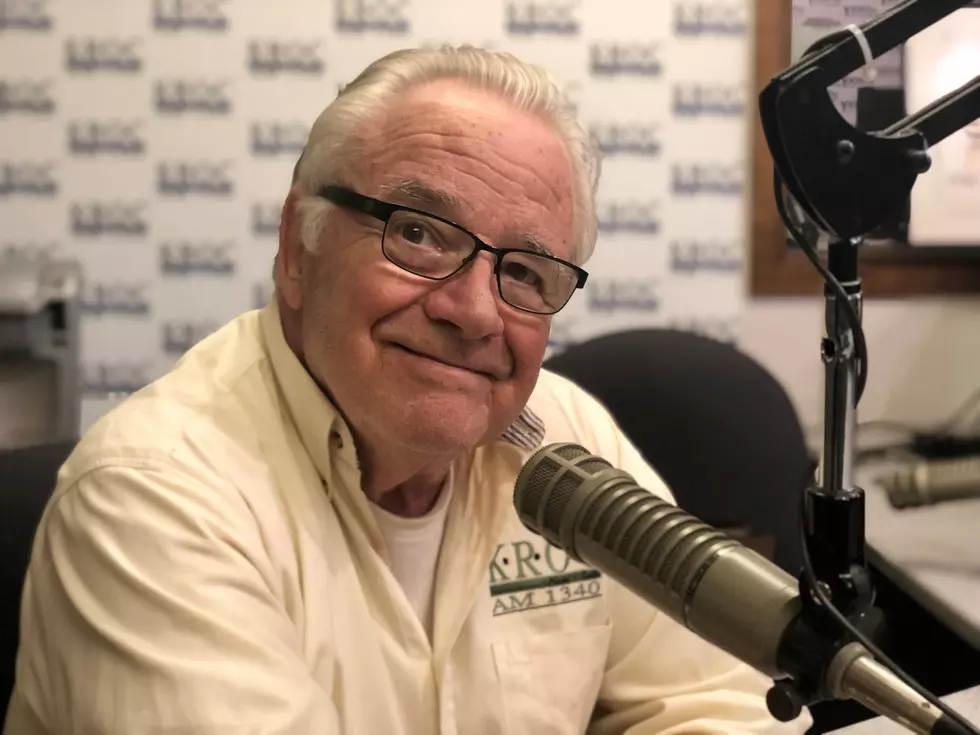 (OPINION) Existential Threats to America Amidst Signs of Hope
Tom Ostrom
The opinions expressed in this post belong solely to the author and should not be construed to represent the views of Townsquare Media, News-Talk 1340 KROC-AM and 96.9 FM, or anyone else associated with the organizations.
_________________________________
An extraordinary number of political events have illuminated issues and alarming trends. American cultural stability and national heritage are threatened by Leftist "Progressive" "wokeness," censorship, and political authoritarianism at all levels of government.
American Thinker's John Green and Quentin Smith singled out the once prestigious and now politicized Federal Bureau of Investigation as needing accountability and reform, if not replacement. Smith, a retired FBI Special Agent, and Green, a Minnesota refugee and Free News Network writer, traced the political corruption and methods the FBI used to absolve Hillary Clinton of her carelessness if not crimes; and FBI attempts to frame President Trump with modified documents to assist the Democrats in removing him from office.
Smith and Green accused FBI Director Christopher Wray of lying to Congress about investigations and sending agents to harass parents who question school board policies, calling them "anti-government white supremacists and terrorists. Islamic terrorists, Antifa/Black Lives Matter violence, arson, and attacks on police officers seem to be of less interest to Wray.
The American Thinker writers concluded, "too many FBI agents are following, and not testing orders."
On the public health scene, Thomas D. Williams cited a 2021 Wall Street Journal editorial column sourcing emails from Freedom of Information Act acquisitions that allegedly revealed attempts by Drs. Anthony Fauci and Francis Collins to "employ underhanded tactics to silence credible scientific voices that disagreed with their handling of the coronavirus pandemic." Fauci and Collins called their public critics "fringe" epidemiologists and tried to "stigmatize dissenters and crush debate." The "fringe" epidemiologists were distinguished experts from Harvard, Oxford, and Stanford universities, respectively, Martin Kulldorff, Sunetra Gupta, and Jay Bhattacharya.
While FBI Director Wray has refused to use FBI agents to investigate and arrest violent Antifa thugs, saying they are "just a movement" or "idea," Kevin Downey of PJ Media reported that California and Pacific Northwest perpetrators of violent assaults and arson in 2020 have been arrested and imprisoned with multi-year sentences.
Intrepid Antifa tracker and reporter Andy Ngo, who was hospitalized after an Antifa beating, described how one perpetrator was imprisoned for assaulting a federal officer with a baseball bat. Others for throwing Molotov cocktail firebombs. Ngo interviewed a Trump-supporting grandmother "who outed her grandson when she viewed a video of his violent acts while wearing a vest, she bought for him."
Andy Ngo's book, "Unmasked: Inside Antifa's Radical Plan to Destroy Democracy," according to the author, has flourished; "Despite repeated efforts to get my book banned, is a New York Times bestseller."
The flow of lethal fentanyl drugs from China to Mexico, over the open border into the U.S., according to Eric Lendrum of American Greatness, as reported by Alpha News, has been devastating. The Drug Enforcement Administration revealed that "fentanyl overdoses are the leading cause of death for Americans ages 18 to 45," and nearly 78,000 Americans died from the drug between 2020 and 2021."
In my view, that invasion requires a U.S. military presence on the U.S. border with authority to assist the U.S. Border Patrol with any means and force necessary, lethal, or otherwise, to stem the flow of death. Ironically, the U.S. military is overseas protecting the borders of other nations, like the Ukraine, but not our own. Illegal immigration is a prime facilitator of the criminal invasion that includes drugs and sex trafficking.
Hopefully, the elections of 2022 and 2024 will put pro-American patriots in charge of America at all levels of government to challenge the Leftist extremists at home and globalists abroad.
An encouraging sign of common sense, "common people" rebellion against the controlling politicians and so-called experts, has been the revolt and demonstrations staged by the truckers of Canada who have the support of the people against Prime Minister Trudeau who alleged they are just a disgruntled "minority" as he shamefully rushed into hiding, hinting at Russian collusion. Other observers have noted, the American and Canadian globalists and socialists have abandoned the Marxist slogan, "workers of the world, unite."
The Trucker revolt might spread to the U.S., to the chagrin of Democrats and the Left who love demonstrations unless they are the targets.
15 Most Viewed Rochester, MN News Stories of 2021
From famous owls, fantastic service, and future food, to historic tornadoes, terrible tragedies, and city turmoil -- these are the most viewed Rochester news stories of 2021.