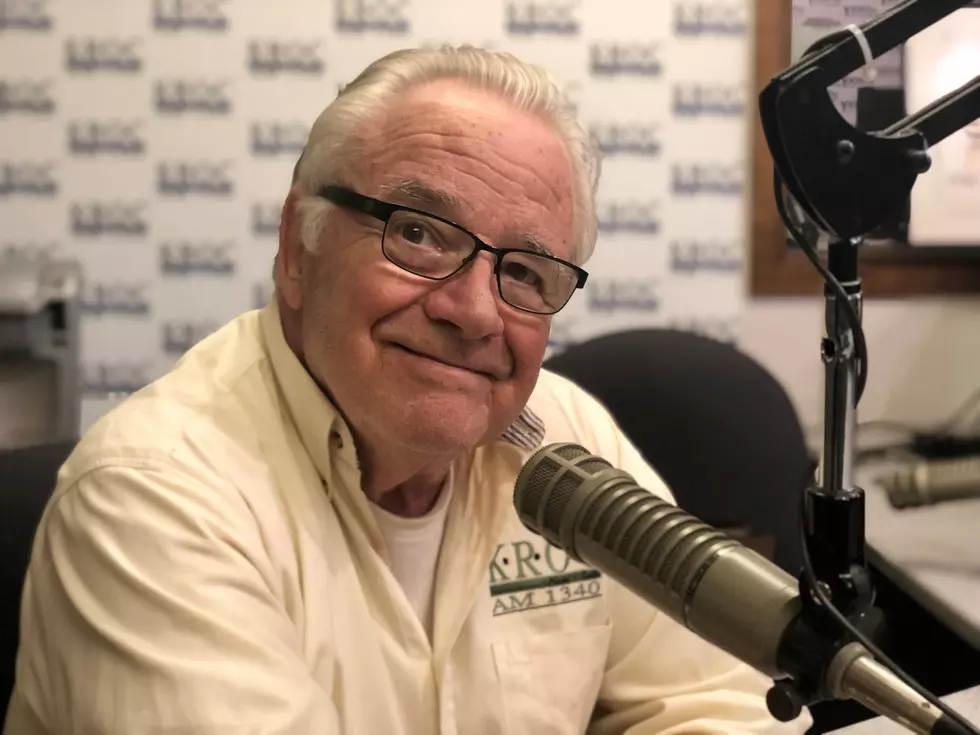 (OPINION) Historical Ignorance & Censorship on Campus
Tom Ostrom
The opinions expressed in this post belong solely to the author and should not be construed to represent the views of Townsquare Media, News-Talk 1340 KROC-AM and 96.9 FM, or anyone else associated with the organizations.
_____________________________________
The contemporary political scene of events, people, and issues persists, with surprises, warnings and continuity, and few solutions.
Cullen Linebarger of the Gateway Pundit reported on Democrat New York Representative Alexandria Ocasio-Cortez and her continuing mischaracterizations. AOC, as she is named, made the mistake of raising Texas Senator Ted Cruz's intellectual ire when she accused the GOP of insensitivity to racism. Cruz schooled AOC on Democrat Jim Crow history: Democrats, the party of slavery and the Civil War, the founding of the Ku Klux Klan, and segregationist Senators up through the 1960s and '70s, when they battled Republican and moderate Democrats who were eventually successful in passing voting and civil rights acts.
The halls of Higher "Education" have become saturated with Left-wing professors who are indoctrinating their students into "Wokery" and cultural, political, and historical ignorance, grooming them into Democrat Party automatons. Some students courageously fight back, but all too many accept the censorship and banning of countervailing views, except their own as witnessed at a Syracuse University event sponsored by the College Republicans and Young Americans (for Freedom) Foundation. The featured guest was Yeonmi Park, a defector from the Communist dictatorship of North Korea. Reporter Mike LaChance wrote that the students objected to the speaker who cataloged her escape "from the Communist nightmare," called her "a liar," destroyed advertising posters, and distributed critical messages.
Before that incident, at  Whitworth University in the state of Washington, LaChance chronicled that students, "objected to a talk from a woman who survived the Communist revolution of Mao (Zedong)." A more traditional spelling of the dictator was Mao Tse Tung. It is that historical ignorance that allows so many on the Left to be supportive of what they believe constitutes "communism."
Republican Florida Governor, and presidential candidate, Ron DeSantis has attacked academic institutional wokeness and Leftist extremism head-on. Breitbart journalist Hannah Bleau reported, "Florida is eliminating DEI (Diversity, Equity, and Inclusion) initiatives in higher education, which DeSantis said have been used as a 'veneer to impose an ideological agenda'" in state higher education. DeSantis signed a bill that forbids Florida higher education institutions from using funds for such policies, and instead, getting back to traditional education, treating people as individuals, and not defining them by "superficial characteristics."
C. Vann Woodward (1908-1999) was a 20th-century professor of American history who was a civil rights historian of liberal persuasion, a Southerner, and a Pulitzer Prize winner. Professor Comer Vann Woodward wrote and taught Southern and Civil War history, the history of Jim Crow legislation, and Origins of the New South, 1877-1913. Woodward antagonized the liberal academic establishment when he gradually moved to the right politically, criticizing the Black Power movement, affirmative action, multiculturalism, and what came to be called political correctness.
Powerline columnist Steven Hayward posted a 2023 article on Woodward's contributions to free speech and academic freedom in American higher education. His 1975 Woodward Report, Hayward perceptively concluded, challenged the emerging anti-intellectualism in colleges and universities and would not be widely supported today. Hayward's quotes from the Woodward Report emphasized the university function to facilitate "a free interchange of ideas; ensure intellectual freedom; discuss the unmentionable; and challenge the unchallengeable." Woodward endorsed "the right to state unpopular views" and "the right to listen to those views."
How things have changed in academia and on college and university campuses.
Listen to Tom each Tuesday and Thursday morning after the 11 AM news as he joins Andy Brownell for Rochester Today on News-Talk 1340 KROC-AM and 96.9 FM.
Top 10 SE Minnesota Restaurants for Pancakes
Everyone knows the big ones, the Perkins, the Denny's, the Canadian Honker, Grandmas...but how 'bout some batter from off the beaten path?