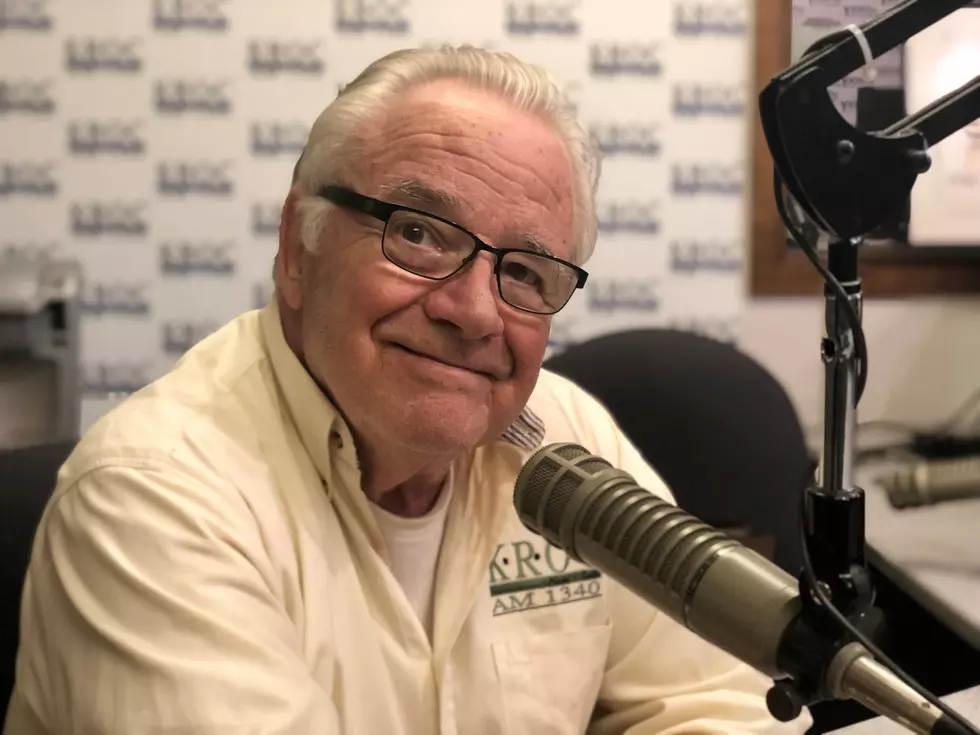 (OPINION) Leftist Extremism is Being Increasingly Challenged
Tom Ostrom
The opinions expressed in this post belong solely to the author and should not be construed to represent the views of Townsquare Media, News-Talk 1340 KROC-AM and 96.9 FM, or anyone else associated with the organizations.
____________________________
National resistance is finally occurring against the totalitarian Leftist Democrat Woke policies that are impacting political discourse and cultural unity.
A recent poll indicated most respondents perceive the media as biased and threatening, and to some, "the enemy of the people." A few Democrats, pundits, and entertainers, including Bill Maher, Congressman James Clyburn, and James Carville, have warned that this ideological extremism may cause Democrat election defeats.
Parents and teachers have eviscerated school board members and administrators for pushing divisive racist critical race theory in schools. Contentious meetings are reported to be the cause of increased school board member resignations.
Retired and active-duty military officers have spoken out against the forced teaching of critical race theory in their venues.
African Americans oppose the defund the police movement and the violence and Marxism of Antifa and Black Lives Matter.
Although ANTIFA and BLM rioters intimidated political officials and the public, they do get confronted by a few brave journalists, who have been injured in the process. Others have pushed back against the ANTIFA that FBI director Wray claims "Is just an idea."
A July pro-police gathering of Black families who support Oakland, CA. police chief LeRonne Armstrong, was accosted by a jeering group of White ANTIFA thugs, according to Reporter Nick Arama who was told, "The Antifa people are disconnected and care more about Marxism than Black lives." Antifa tried to drown out the speakers who were naming crime victims. Mr. Arama wrote, "They gave Antifa the tongue-lashing they deserve."
Blaze Media reporter Chris Enloe and Axios News reported many Democrats fear that Woke Progressives are driving voters away by being "too judgmental."
New York City primary candidate and retired police officer Eric Adams might be the next mayor. His views are popular with Black, Hispanic, and White voters.
House Majority Whip James Clyburn predicted Democrats will lose elections if they support "defund the police and socialized medicine." Clyburn reportedly has changed his mind, and now supports Voter ID.
Red State columnist John Arthur wrote, "the media now admits Trump was right about pretty much everything in 2020."
Trump was right about hydroxychloroquine; China Wuhan laboratory virus origins; Hunter Biden's laptop information; vaccine production schedules; the failure of Blue State lockdowns; reopening schools; the disaster of teaching critical race theory; Southern border policies; and the banning of foreign travelers during Covid-19.
Trump advocated sending a federal strike force to combat Chicago's violent crime but was opposed. That is now being contemplated because Trump is gone.
The recent anti-Communist uprising in Cuba has been brutally suppressed by the police state. Prominent Democrat officials were strangely silent about the cause, covering for the Marxist state as they do China.
Jim Hoff of the Gateway Pundit reported White House press secretary Jen Psaki and the White House blamed Covid-19 and food shortages, not the Communist government.
Homeland Security secretary Mayorkas incredulously said fleeing Cuban refugees "would not be given refuge" in the United States, as he and his Cuban family once were. Open borders for illegal refugees continue as does the incidence of Covid-19 that has infected Border guards.
White House press secretary Psaki made the extraordinary admission that the White House teamed up with social media to call out and censor what they consider "disinformation." That collusion merits constitutional and judicial challenges. Government "disinformation" must be challenged as well.
Democrats should be concerned about the 2022 and 2024 elections. Hopefully, for America, their fears will be realized.
LOOK: 100 years of American military history