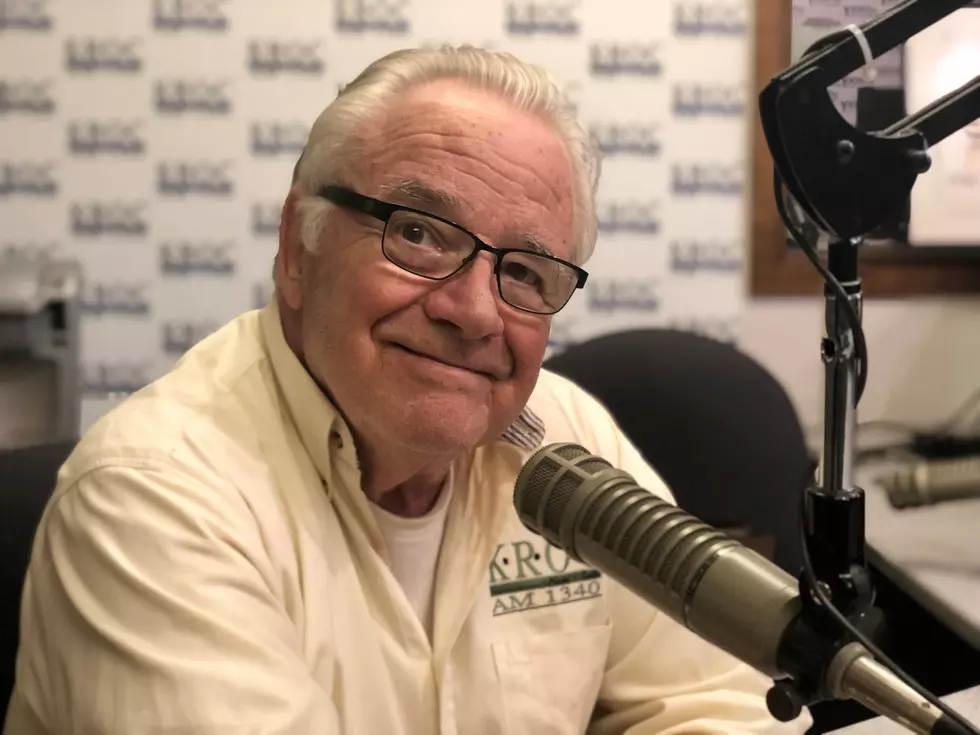 (OPINION) Legal Fights Over 2020 Election Far From Over
Tom Ostrom
The opinions expressed in this post belong solely to the author and should not be construed to represent the views of Townsquare Media, News-Talk 1340 KROC-AM and 96.9 FM, or anyone else associated with the organizations.
________________________________________
This column is devoted to several alarming issues and events.
Questions about the integrity and alleged "irregularities" of the 2020 election continue, with countervailing attempts by the media and government officials to demonize and threaten those who dare question the alleged election incidents and favor investigations and reform. Some judges, politicians, and election officials are finally acting. Several are mentioned below, and others are said to be in the pipeline.
Investigative journalist John Solomon reported a Michigan state court concluded Democrat State Secretary Jocelyn Benson's instructions on the handling of absentee ballots violated state law. Judge Christopher Murray (Associated Press) said only the state legislature can election procedures; and in the future, election clerks "should disregard Benson's instructions."
Solomon reported Wisconsin State Supreme Court justices concluded state and local election officials "erred when they gave blanket permission allowing voters to declare themselves homebound" and skip voter ID requirements (Wisconsin State Bar). Virginia Circuit Judge William Eldridge ruled officials "accepting ballots without post postmarks after Election Day violated state law." (Potomac Local News)
Gateway Pundit writer Joe Hoft reported Antrim County in Michigan will no longer use Dominion voting machines because of glitches that allegedly shifted 6,000 Trump votes to Biden in 2020 (Detroit News). Just the News reported in late March that Arizona Senate President Karen Fann declared the legislature will do a "forensic audit" of voting machines and hand count more than 2 million ballots from the 2020 election, where "a surprise" late night or early morning "flip" gave Biden "a razor-thin" victory margin of "0.30% in the conservative-leaning state."(azcentral.com)
Legal challenges and audits of voting machine logs are ongoing in Arizona and Georgia, Solomon asserted, as are "disputes over rule changes and absentee ballots in key swing states," and the pursuit of "litigation over whether the millions of dollars donated by Facebook founder Mark Zuckerberg to local election officials in battleground states unlawfully influenced the election."
Solomon also wrote that the Thomas More Society's Amistad Project on election integrity is involved with "active suits in Michigan, Georgia, Wisconsin, Pennsylvania, and Arizona." Paul Sacca reported, in a March posting of Blaze Media, "Dozens of non-citizen foreign nationals not eligible to vote" were charged with voter fraud by North Carolina federal attorneys.
American Thinker columnist Andrew W. Coy speculated in March without offering evidence, if the refusal of the U.S. Supreme Court to look into the 2020 election "irregularities" after the precedent of Bush v. Gore (2000) reflected court "crooks, cowards or compromise" after only 3 justices voted to hear cases. "Over half of the states are now rewriting state election laws." Did the reluctant justices, Coy speculated, "fear Antifa/BLM showing up at their Georgetown doorsteps?"
On the foreign policy front, a frail President Biden and his administration suffered withering attacks from China, Russia, and North Korea.
Biden called Putin "soulless" and "a killer," wrote Nick Arama (Real Clear Politics and Red State), and "in response, Putin remarked about Biden's health, and challenged him to a live television debate, knowing Biden wouldn't be able to." Putin "challenged America's moral authority, claiming the U.S. was rooted in genocide against Native Americans and slavery." When reporters asked the White House press secretary if Biden would accept the challenge, "Jen Psaki backed off, saying the president was quite busy."
U.S. State Department and national security officials met in March with the China delegation in Anchorage, Alaska. Arama wrote that U.S. officials said the Chinese officials "came onto U.S. soil and insulted us." The American representatives did criticize China policies against Hong Kong and aggressive actions toward other nations.
The China delegation told the U.S. officials that America lacks the moral credibility to criticize other nations, given its self-confessed history of "killing Blacks." The U.S. officials evidently lacked the courage to criticize China for its global Covid-19 socio-economic destruction.
The Daily Wire quoted Hudson institute's Rebeccah Heinrichs, who claimed the inept U.S. response was due to "anti-Americanism at home," and "self-loathing."
In his 19 March column, conservative pundit Patrick J. Buchanan warned about the domestic issues and cultural civil war the Biden administration has exacerbated, chaos at the Texas-Mexican border, and the international dangers confronting a weak America and inept presidential administration.
Nonetheless, the Biden administration goes about its task of fracturing American culture with identity politics, reversing former president Donald J. Trump's successful domestic and foreign policy achievements, and demonizing and demeaning Trump supporters and America's historical legacy.
Even some Democrats are becoming alarmed at the path the nation is on. As President Obama said, "Elections have consequences." Indeed! Hopefully, American voters will heed that warning in 2022.
The Net Worth of 10 Minnesota Born Celebs
Did you know these celebrities were born in Minnesota?