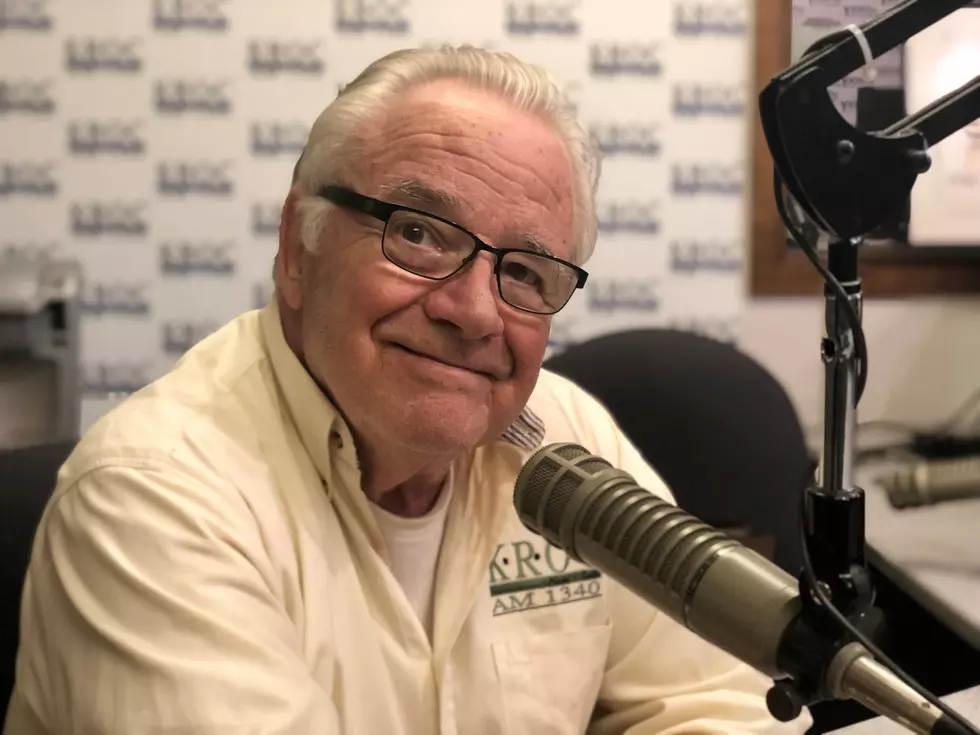 (OPINION) Supreme Ct & Ukraine War Occupy America's Attention
Tom Ostrom
The opinions expressed in this post belong solely to the author and should not be construed to represent the views of Townsquare Media, News-Talk 1340 KROC-AM and 96.9 FM, or anyone else associated with the organizations.
_______________________________
Compelling events in recent months require review and assessment. President Biden's Supreme Court nominee Ketanji Brown Jackson came to the Senate Judiciary Committee to defend her professional record as a distinguished Harvard Law School graduate and a federal judge on the U.S. District Court of Appeals in Washington, DC.
Jackson acquitted herself well on her path to the U.S. Supreme Court, supported by Democrats who, ignoring their vicious treatment of Republican nominees, hypocritically asked that Republican members exhibit "civility," and suggested that challenging questions about the nominee and her judicial decisions might constitute racism. Nonetheless, the Republican members asked significant and challenging questions of the congenial and articulate nominee who fielded most of the queries deftly.
Judge Jackson, in my view, was not clear on her view of liberal court-packing but appeared generally to be a moderate liberal, stating that she did study and respect the original intent of the framers of the Constitution, which should give some comfort to conservative "originalists," suggesting less fealty to the liberal preference for a "living constitution" that allows the intent of the framers to be ignored.
Among the most problematic issue raised were revelations of the significant number of her court decisions that were overruled by the DC Circuit Court for, in the words of George Washington University law professor Jonathan Turley, "judicial overreach."
Another problematic issue, in my opinion, was her refusal to answer Tennessee Republican Senator Marsha Blackburn's question, considering contemporary gender issues regarding transgender men competing in woman's sports a potential court issue: "Can you provide a definition for the word, 'woman?'
Jackson: "No, I can't…I'm not a biologist." That Woke answer might come as a surprise to Jackson's two daughters.
On the international front, the Russia-Ukraine War has the world's attention.
Seeking to reclaim formerly Russian Ukraine, Russian dictator Vladimir Putin invaded the neighboring nation, in part, Putin claimed, because of the threat of Ukraine joining the anti-Russia military pact, NATO. Ukraine President Volodymyr Zelensky and his militia and regular Army forces have put up a surprisingly successful defense against the superior air and ground forces of Russia.
Putin's armies have suffered stunning losses of military personnel and ground and air weaponry, vehicles, and aircraft. President Biden, U.S. military and diplomatic sources, and NATO nations have sent air and land defensive weapons to Ukraine that have been used with stunning effectiveness and lethality. Russian forces have decimated urban centers and the civilian population but lost thousands of troops, top commanding officers, and military fighter planes and helicopters. Russian naval craft in the Sea of Azof and the Black Sea have devastated Ukraine ports. Millions of Ukrainian citizens have fled their towns and cities to neighboring nations, mostly women and children, as the men have stayed behind to fight the invader.
China has supported Ukraine but is limiting its assistance given the push-back of European nations and America. China might now think twice about invading Taiwan and seek to avoid Putin's pariah global status.
Turkey and Israel have exhibited diplomatic overtures, and the Israeli government has met with Ukrainian and Russian representatives.
Zelensky has pleaded for hand-held defensive weapons and aircraft. The allied nations have balked at the aircraft but have been otherwise generous, if belated.
Some military analysts say Russia cannot conquer all of Ukraine but cannot be driven out. Negotiations might hopefully end the bloodshed. Some meetings between the adversaries have taken place.
Hopefully, the two sides can give and take enough to save face, Russian territorial and security interests, and Ukraine's sovereignty and stability before the war expands, and Ukraine is irreparably devasted.
Listen to Tom Ostrom every Tuesday and Thursday as he joins Andy Brownell for Rochester Today on News Talk 1340 KROC-AM and 96.9 FM from 11 AM until noon.
Only True Minnesotans Know How to Pronounce These Names
Are you a TRUE Minnesotan? If so, you won't even have to guess how to correctly pronounce the following names of cities and towns here in Minnesota. Take a look-- how many do YOU know how to say?