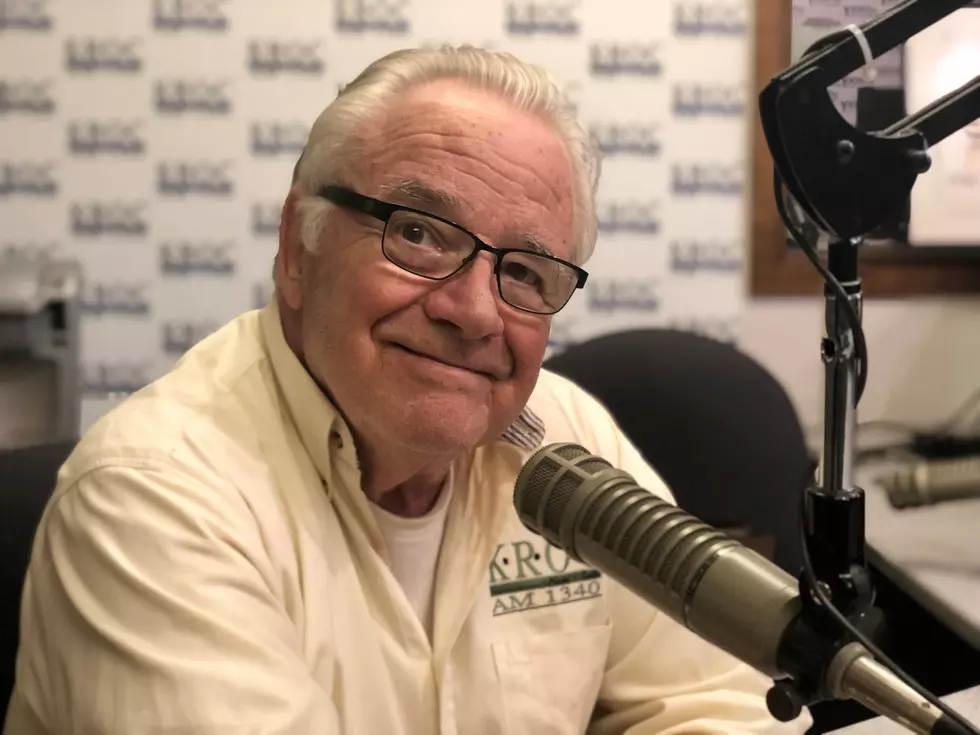 (OPINION) Trump Indictment, Risks, and Possible Outcomes
Tom Ostrom
The opinions expressed in this post belong solely to the author and should not be construed to represent the views of Townsquare Media, News-Talk 1340 KROC-AM and 96.9 FM, or anyone else associated with the organizations.
____________________________________
Department of Justice Special Counsel Jack Smith, appointed by anti-Trump Attorney General Merrick Garland, has lowered the boom on former president Donald Trump from Smith's safe Washington DC location, home of anti-GOP juries and courts. The trial could occur during the presidential election activities or after the election. Critics of Smith and the DOJ believe this constitutes illegal election interference and violations of the Hatch Act. Some analysts contend if Trump is found guilty and incarcerated, he could still be elected.
Support for Trump is increasing, even from his critics and GOP presidential challengers, as the public increasingly sees the federal onslaught against Trump as outrageous, illegal, and a catalyst for his continued public support as indicated in several polls.
The trial location has been shifted to Florida, a distinct advantage for Trump in the jury selection process, an advantage he lacked in the judicial systems of the District of Columbia, and New York. Another Trump advantage is the fortuitous assignment of Florida U.S. District Judge Aileen Cannon, a Trump appointee who decided a process in his favor earlier this year. Liberals are outraged by Cannon's appointment, arguing she is biased, and according to the Gateway Pundit, is charged with having limited criminal trial experience, and should recuse herself from the case. Progressive Democrats have had no previous problem with biased Left-wing judges and juries involved in Trump's affairs.
Reporter Cristina Laila (the Pundit) summarized the federal indictment, writing that "Trump was charged with 31 counts of willful retention of national defense information and other charges stemming from notes of Trump's lawyers." Other charges include, "obstruction of justice, false statements, and concealing documents."
Observers have noted that former Trump vice president Pence and former senator, vice president, and now president, Democrat Joe Biden, had illegal possession of classified documents, as did former Democrat presidential candidate Hillary Clinton, and they were not charged with crimes.
According to reporter Gustav Kilander of the UK Independent, Georgetown University law professor Jonathan Turley, usually a defender of Trump against the Deep State, thinks Trump is in deep trouble for his handling or mishandling, and careless security of the boxes of classified documents at Mara Lago, according to the indictment details. But, not to me, as careless as President Biden's boxes in his garage, and on the floor. Turley says Trump's aides and lawyers have divulged, under the questioning of the special prosecutor, damaging testimony.
Prominent Harvard law professor, emeritus, Allen Dershowitz, according to Gateway Pundit's Jim Hoft, claims radical leftist attorneys are preventing Trump's access to "top-tier lawyers" by threatening career damage and retaliation if they join Trump's defense team, which is clearly unprofessional, if not illegal. Red State columnist Nick Arama cites former Asst. U.S. Attorney Will Scharf as saying Trump thought as president, and under the Presidential Records Act, he had a right to take classified documents with him from the White House and therefore lacked the "willful" definition of knowingly violating the law, and the Espionage Act, which he has been accused off. The Espionage Act, several attorneys have asserted, does not apply to the president. The Presidential Records Act does apply, and that act underscores a president's right to determine classification status, and a right to remove and take them with him after his term of office. "Getting Trump," Scharf said, is more important to the prosecutors, than following the letter of the law.
Don Brown, a former U.S. Navy legal officer, argued, in the American Thinker, that Attorney General Garland, and his handpicked prosecutor, Jack Smith, may have violated the Hatch Act, which forbids federal officials from interfering in and participating in election influences on the job. And, if challenged and accused of interfering or affecting the results of an election, they could be prosecuted. If challenged on those grounds, Brown concluded, "they have violated the law, should be debarred from the government, and the indictment against President Trump should immediately be dismissed."
The Trump saga continues, and will for several months, perhaps beyond the 2024 election. The Deep State is determined to destroy Donald Trump, and he is determined to fight back.
Listen to Tom each Tuesday and Thursday morning after the 11 AM news as he joins Andy Brownell for Rochester Today on News-Talk 1340 KROC-AM and 96.9 FM.
$25,000 Rewards Offered in Two Rochester Cold Case Murder Investigations
The Rochester Police Department is hoping to identify those responsible for the deaths of April Sorenson and Robert Volgmann.