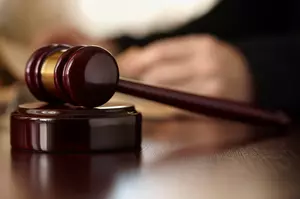 Rochester Woman Sentenced for Stealing from Local Non Profit
photo by Kuzma
Rochester, MN (KROC AM News) - A Rochester woman who admitted taking money from a local non-profit organization has been placed on probation and ordered to repay the stolen funds.
Sentenced Wednesday was 49-year-old Cathleen Anderson, who pleaded guilty to a felony theft charge in August.
According to the criminal complaint, she is a former member of the unidentified organization and was accused of using its credit card over a period of years for personal use. Anderson was also accused of writing some of the organization's checks to herself.
The complaint says she told board members she had "fallen on difficult financial times" and admitted taking money.
Charges in the complaint were based on money that was taken between March 2013 and February 2014.
Anderson has been placed on probation for up to 5 years. The restitution totals $33,000.