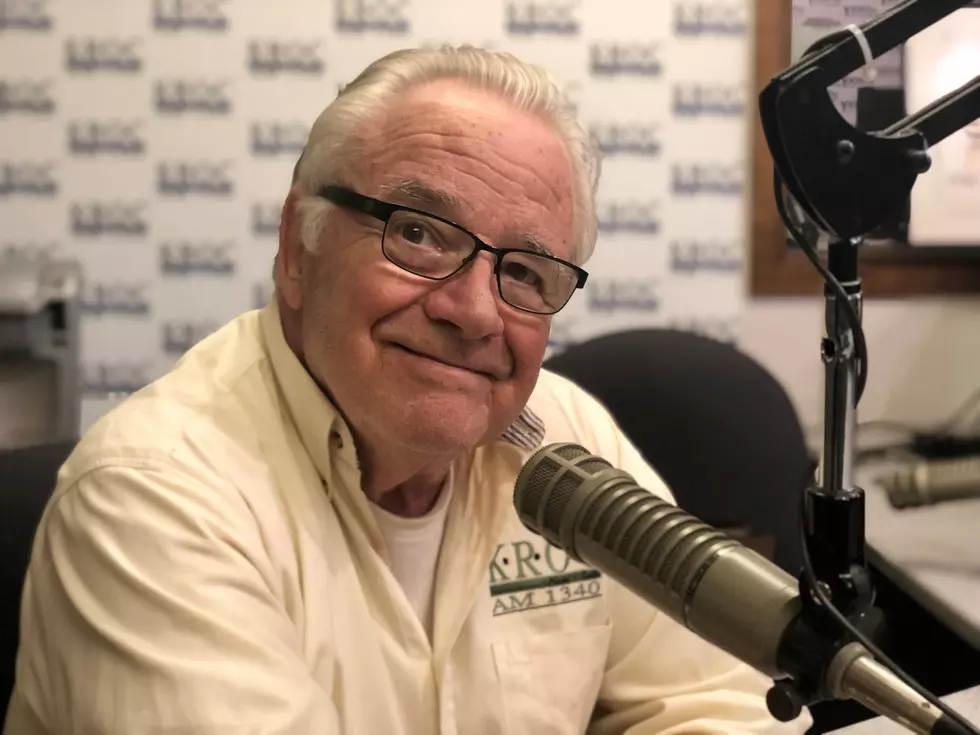 Trump vs. the Republican Establishment (OPINION)
Tom Ostrom
The opinions expressed in this post belong solely to the author and should not be construed to represent the views of Townsquare Media, News-Talk 1340 KROC-AM and 96.9 FM, or anyone else associated with the organizations.
________________________________________
Former President Donald J. Trump is still the dominant Republican Party leader. Former GOP Senate Majority Leader Mitch McConnell voted to acquit Trump after his second impeachment trial, as did a majority of Republican Senators. There were several Republican conviction votes, and most of those anti-Trumpers will have primary opponents in their next election.
McConnell then turned on Trump from the Senate floor, declaring the former president responsible for the January 6 Capitol Hill "mostly peaceful" demonstration and horrible riots and vandalism.
McConnell suggested Trump could be subjected to future civil and criminal proceedings. A subsequent poll put McConnell's favorable rating at 18%. Trump's appeal to Republicans revealed a strong majority, and strong support for a second presidential run, a threat McConnell wants to terminate. But later McConnell conceded he would support Trump if the former president would be the 2024 candidate.
Democrats, led by the vindictive impeacher and House Speaker Nancy Pelosi, are saying Trump is "the most impeached President" in American history. The masterful satirists at The Babylon Bee put it differently: "Trump is now the most acquitted President."
Former South Carolina Republican governor and UN ambassador Nikki Haley, a possible presidential contender, jumped on the anti-Trump bandwagon, saying he has lost leadership credibility and should not be considered for future office. Haley then reassessed that assertion and asked Trump for a visitation. The Trumpster declined the request.
J.B. Shurk (American Thinker) referred to the now Senate minority leader in his column titled, "McConnell's Bitter Turtle Soup," referring to the nickname Mitch's critics use. Shurk says McConnell is a globalist who fears Trump more than he does America's most dangerous adversary, China. McConnell and his Chinese-American spouse are alleged to have investments in the China Communist Party's ship-building industry.
President Biden is doing his best to cater to China. The former Obama administration vice president and son Hunter have allegedly gleaned financial rewards from. Biden recently rationalized China's horrific Muslim concentration camps as simply an element of cultural relativism. Evidently to criticize China is to engage in Western ethnocentric bias, "white supremacy," and "racism"
The Biden administration is doing its best via executive orders to expunge Trump's domestic economic, socio-economic and diplomatic achievements from the public record. One wonders where all those conservative judicial appointees are and why they don't exercise the authority Democrat judges claimed when they blocked several of President Trump's executive orders.
J.B. Shurk's assessment of the former Senate Majority Leader was on target when he declared McConnell's anti-Trump tirade "is the most direct proof yet that McConnell and Establishment Republicans would rather remain in the minority than allow Trump's pro-American middle-class coalition of voters to become a permanent governing powerhouse."
The American Thinker columnist aptly described and reinforced what I have publicly stated: "Congress is more afraid of Trump and the transformational change he represents than it Is of a hostile China, worldwide pandemic, political civil war, and potential global economic collapse."
My preference is to have Donald J. Trump in command of a social media outlet or cable television show to highlight conservative issues and candidates and keep a volley into Democrat enclaves to illuminate Biden administration follies and destructive policies.
Unless Republican officials manage election reform and stop the alleged "irregularities," they cannot regain control of Congress and the White House
American Thinker columnist William L. Gensert offers a more optimistic prediction: "Republicans still control a majority of governorships and state houses. Joe Biden does not have a mandate because Americans do not want a progressive globalist paradise. It is inevitable that Biden's policies will kill the economy," and the Biden-Harris administration will "depart with historic unpopularity."
KEEP READING: Here are the best places to retire in America