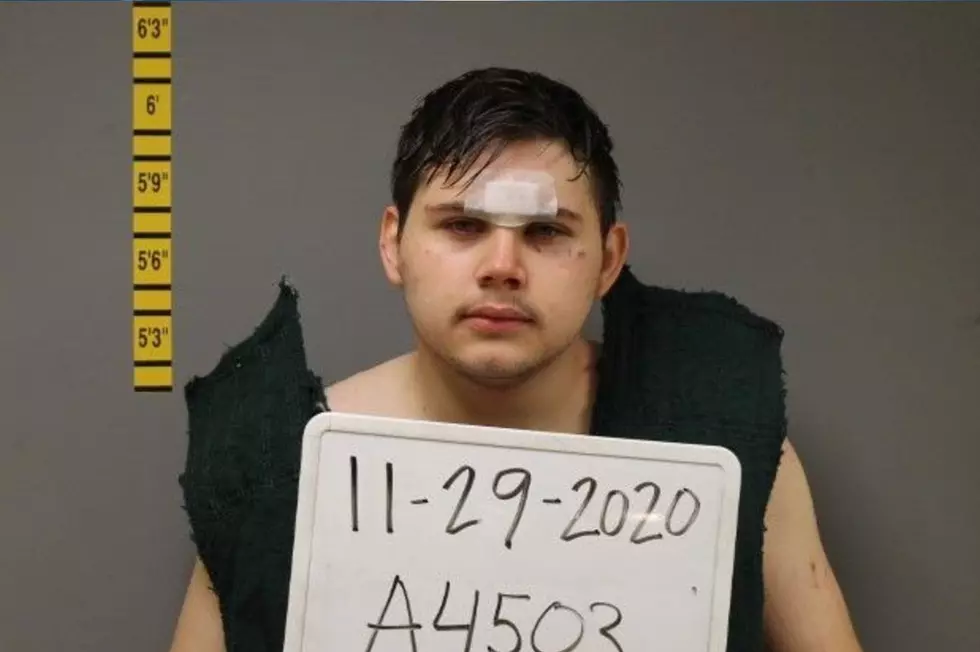 Investigators ID State Trooper Who Shot at Albert Lea Shooter
Freeborn County Sheriff's Office photo
Enter your number to get our free mobile app
Albert Lea, MN (KROC-AM New) - The Minnesota Bureau of Criminal Apprehension today released the names of the Albert Lea Police Officer who was wounded early Sunday and the State Trooper who discharged his firearm during an over eight hour-long standoff and active shooter incident.
The BCA says Trooper Steven Quern has been a member of the State Patrol for 15 years. The wounded officer, identified today as Kody Needham, has worked in law enforcement for four years.
Needham is currently on medical leave, recovering from the injuries he suffered when a bullet allegedly fired by 21-year-old Devin Weiland struck the protective vest over his chest when the officer arrived at an Albert Lea apartment complex to check on a noise complaint that had been phoned in by the shooting suspect. Weiland is charged with multiple counts of attempted murder and felony assault. The criminal complaint says Weiland told officers he fired around 75 shots before he surrendered late Sunday morning.
The BCA says the investigation into the shootings is ongoing and the findings will be presented to the Freeborn County Attorney's Office for review when it is completed.
SAY WHAT? 15 Minnesota Town Names That Are Hard to Pronounce