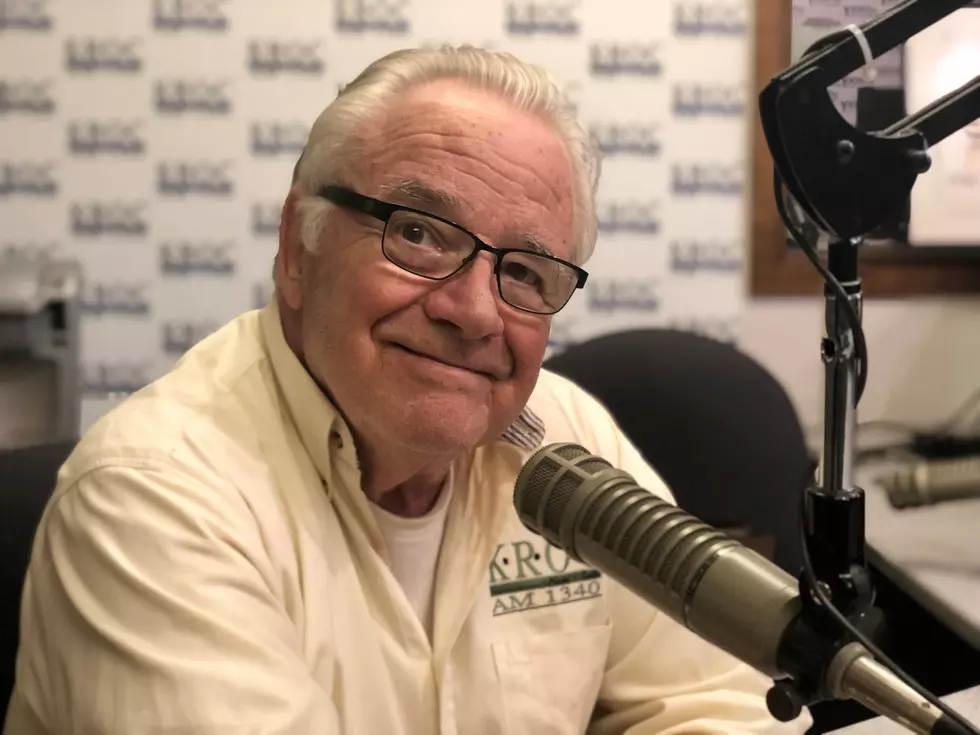 (OPINION) – Politics, Conspiracy Theories, and Issues
Tom Ostrom
The opinions expressed in this post belong solely to the author and should not be construed to represent the views of Townsquare Media, News-Talk 1340 KROC-AM and 96.9 FM, or anyone else associated with the organizations.
_______________________________________
There are so many issues, events, and conspiracy theories permeating the political landscape at home and abroad, that it is a challenge to track and discuss them.
Some alleged "conspiracy theories" have been proven accurate, hence media and Deep State attempts to discredit them and intimidate their believers into silence. Other assertions from the right and left persist, or are refuted or denied, whatever the quality of the evidence.
We shall discuss some of the issues, and let the reader decide, as practitioners, doubters, and believers are lauded, demonized, censored, threatened into silence, and even sued, if not incarcerated.
Fox News commentator Tucker Carlson got blasted by Progressives for daring to criticize Ukrainian president Zelensky's speech before Congress, with Democrats calling him another Churchill, and paying tribute to his courageous wartime leadership against the Russian invaders. Tucker took issue with Zelensky's seeming to say, "Thanks for the billions in money and weapons, America, but it is not enough."
Tucker decried the U.S. billions of dollars and weapons to defend an allegedly corrupt government that provides little if any accounting for the disposal and distribution of American largess when the U.S. has economic issues and provides no money to defend U.S. borders against costly, dangerous "invaders." Tucker suggested Zelensky, and the Biden family, are covering up corrupt Ukraine ties.
More is being planned for the new Republican Congress as Republican leader Kevin McCarthy vows to subpoena the 51 former intelligence agents who, before the 2020 election, claimed falsely that the Hunter Biden laptop story was just "Russian Collusion," the details of which might have swung the election if revealed.
Elon Musk, the new owner of social media giant Twitter, vowed to end censorship of conservative views. Musk's revelations of political and social media censorship aided and abetted allegedly, by the FBI, may enhance GOP hearings, and if proven, will further tarnish the politicized FBI. New York Post investigative reporter and columnist Miranda Devine says, "the media's silence on Twittergate is shameful," just as the media covered up Devine's Hunter Biden's laptop revelations.
Ohio Republican Congressman Jim Jordan, according to Red State reporter Teri Christoph, is ready to take over the House Judiciary Committee to investigate charges and hold officials accountable. Congressional Republicans threaten to continue the Democrat-led impeachment regimen against former Republican President, Donald Trump, and hold hearings on President Joe Biden and his son Hunter for alleged corruption; Biden for not enforcing immigration laws, and letting the borders be open with associated costs and crimes; waging war on once independent American energy sectors; and directing federal law enforcement agencies against political opponents.
And, finally, the story of Arizona gubernatorial candidate Kari Lake, who lost the election to allegedly compromised Secretary of State Katie Hobbs. Lake filed a 70-page lawsuit to throw out the allegedly fraudulent election results.
Gateway Pundit reporter Jordan Conradson wrote that Lake claimed there were thousands of illegal ballots, more than half of the election machines failed, and thousands of Illicit mail-in ballots. Maricopa County Judge Peter Thompson held an emergency hearing, granting Lake's request for a trial of Maricopa County officials and Katie Hobbs, but then dismissed the case as lacking evidence of the intent of officials and disagreed that the "irregularities" were enough to tilt the election. Lake plans to appeal to a higher court. In a spirit of balance, however, Superior Court Judge Thompson refused to "sanction" Kari Lake, as Katie Hobbs demanded. Washington Examiner reporter Brady Knox said the Judge concluded Kari Lake's "claims were not groundless." Just the News added to the mix by reporting Katie Hobb's alleged use of "Twitter censorship" of political critics during the campaign.
These issues and controversies guarantee interesting news coverage and hopefully will facilitate accountability and reform so that the electorate can have faith again that the U.S. election process is again fair.
Listen to Tom each Tuesday and Thursday morning after the 11 AM news as he joins Andy Brownell for Rochester Today on News-Talk 1340 KROC-AM and 96.9 FM.
22 'Yellowstone' Facts You Probably Didn't Know
How big of a fan of
Yellowstone
are you? These 22 facts about the Paramount Network show are sure to stump even the most dedicated viewers. They're almost all about the cast members and their real-life passions and roles. John's kids? Beth's accent? Rainwater's guitar playing? Tate's spoilers? It's all part of this list of 22 Facts You Probably Didn't Know About Yellowstone.