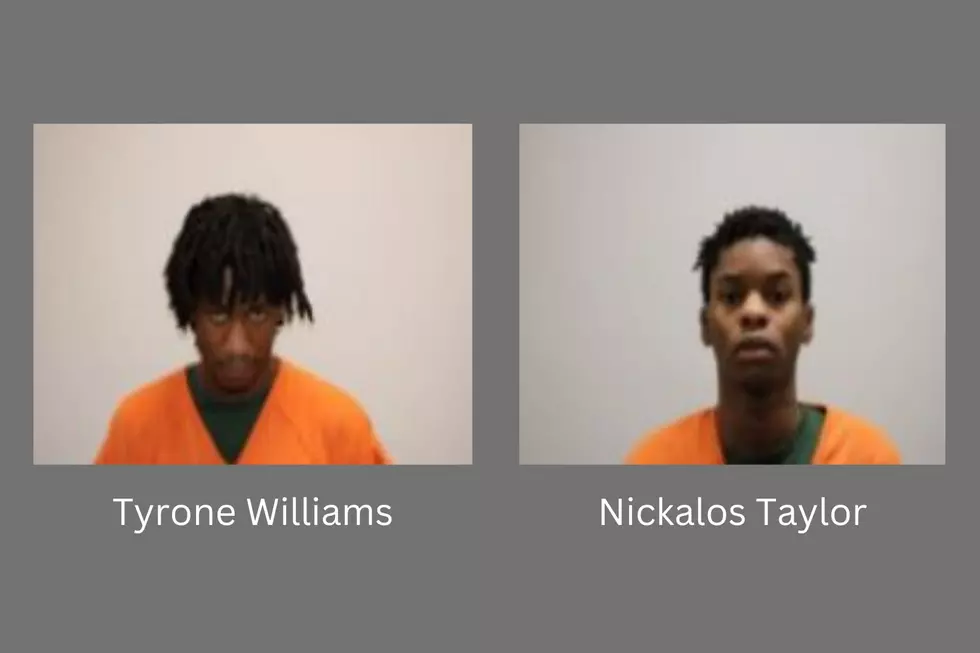 Two Young Men Sentenced For Death of Elderly Austin Man
Mower County Sheriff's Office photos
Austin, MN (KROC-AM News) - Two of the young men charged with the death of a 75-year-old Austin man were sentenced this afternoon
A Mower County Judge handed Nickalos Taylor a 69-month prison term on the young man's 19th birthday. He earlier entered a guilty plea to a second-degree manslaughter charge through a plea deal that resulted in the dismissal of aiding and abetting aggravated robbery and aiding and abetting first-degree assault charges. He was given credit for the 416 days he is already served in jail.
22-year-old Tyrone Williams was given a four-year prison sentence. He also pleaded guilty to a second-degree manslaughter charge in exchange for the dismissal of two other felony counts. Williams was credited for the 278 he had been in jail since his arrest.
Taylor and Williams, along with 19-year-old Francisco Silva, and a 12-year-old boy were accused of going to the home of 75-year-old David Hall to rob him of marijuana and other property on October 13, 2021. The criminal complaint says Taylor was accused of pushing the victim and causing him to fall against the bumper of a camper in his garage.
Hall was found dead in his house the following day by two people delivering meals. Family members later discovered that a gun and Hall's wallet were missing from the home and an autopsy determined his death was due to multiple blunt force injuries and internal bleeding.
Silva entered into a plea agreement earlier this month and also admitted to a second-degree manslaughter charge for his role in the Austin man's death. He is scheduled to be sentenced on January 19th.
LOOK: The biggest scams today and how you can protect yourself from them